HERO Challenge 2018
A One Day Event For All Levels Of Experience

Congratulations to everybody who took part and completed the HERO Challenge 2018
Results Are Now Final
1. Paul Bloxidge and Ian Canavan
2. John Dignan and Peter Dignan
3. Rod Hanson and Clare Grove
A Full List Of Comprehensive Results Is Available At The Bottom Of This Page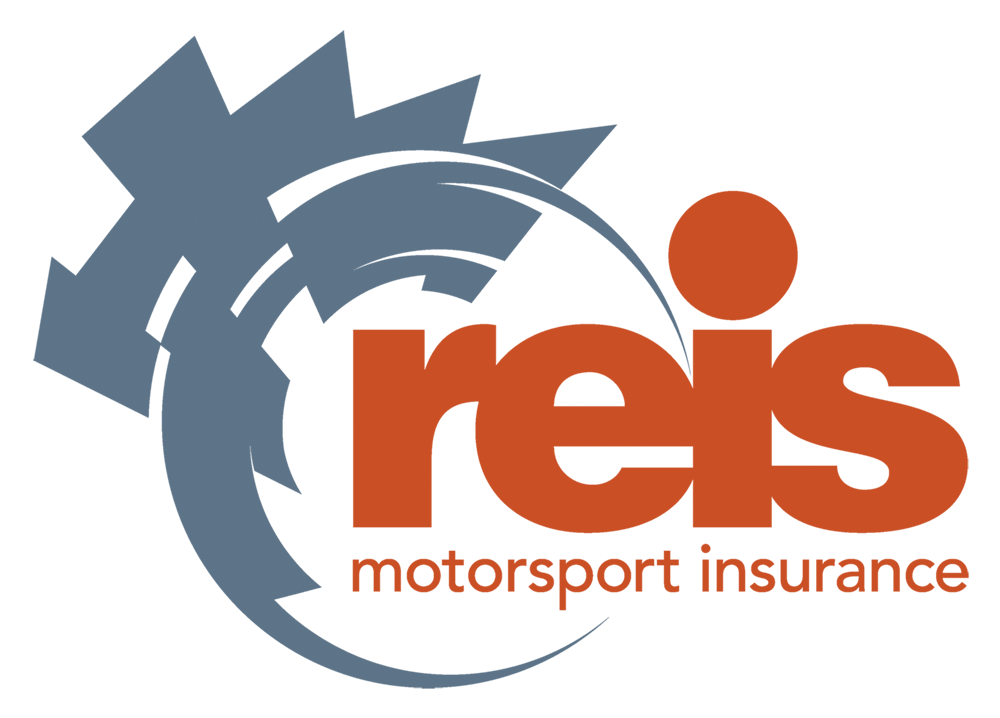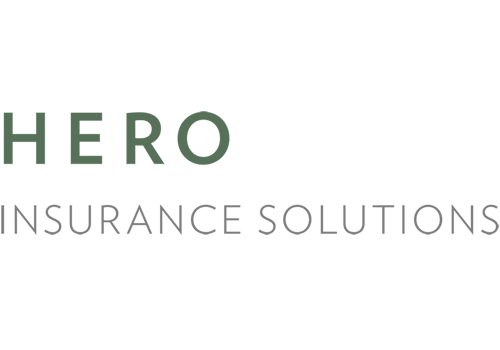 Rally Report
Magnolia Park – Friday 21st September -  18.00

After a successful training day which over 80 competitors attended there are a lot of smiling faces wandering around the hotel this evening. Today's training session led by Paul Bloxidge and Seren and Elise Whyte settled the nerves of quite a number of the navigators that attended. The thorough detail in explaining the regularities, timing points and map work that Paul and the Whyte sisters went into has been very well received by the crews and will set them up perfectly for tomorrows event.

After the training session, crews began to start making their way over towards noise control and scrutineering.  Upon receiving the 'all clear' from the scrutineers, some crews would head off and calibrate their equipment along the measured mile, while others would head towards the signing on room and pick up their rally packs.

Tomorrow is the big day.

 Magnolia Park - 10.00am

The crews began leaving the Magnolia park hotel and spa at 0800 this morning and almost all of the cars made it out unscathed. The orange 911T of Darren Tompkins and Sanjay Talwar (Car 92) was suffering with some coil issues. They may have sourced a new coil for their car and we are hoping to see them later on in the day.

Crews immediately took on the first Regularity of the event after leaving the start venue. A nice gentle start to the rally but as most of you will know, it wasn't likely to stay easy all day! Crews were warned about a Bicycle race that was happening in the area but fortunately it was cancelled.

After the first Regularity, it was just a short run onto Bicester aerodrome where crews tackled a selection of Tests at Bicester heritage.

Leaving Bicester, crews tackled another Regularity before the morning coffee halt and Instead of using the usual tulip diagrams, they would now be following descriptive instructions and in some cases, crews had no idea where they were going until they got there! After the end of the Regularity, competitors made their way towards the Boycott Farm Shop where the morning coffee halt would take place. Suitably refreshed, crews made their way over to Bill Gwynne rally school to take on two more Tests.

Once the Tests had been completed, crews made their way towards the third Regularity of the day, which started just off the A43 on the outskirts of Brackley and Radstone. With just 4 junctions to deal with along the regularity, navigation was fairly straight forward. But for the inexperienced crews, using the speed tables for the first time would have been a big challenge.

More new tricks for the navigators to get used to on the run up to lunch; following a map for Regularity 4 and then all of the instructions for Regularity 5 being put inside the speed table. For the experienced crews this wouldn't have been an issue, but for the newbies, yet another thing to try and get your head around!

We have learnt that there has been an unfriendly farmer, intentionally preventing crews from passing, a few horses that took a while to pass and even a lady walking a sheep on a lead! All affecting the crews from achieving their ideal times.

Hellidon Lakes - 12.21pm

The crews are arriving at the lunch stop for their hog roast and we are asking them how they have been getting on, whilst they clock in to TC3.

37 - (Alan Petit & Owen Turner) Have unfortunately retired with a broken exhaust from the white on the third regularity.

47 - (Clare Nedin & Ceri Higgins) Have unfortunately retired due to a broken clutch.

58 - (Michael Holding & Richard Dines) We took a shortcut because we were hopelessly lost!

30 - (Noel Kelly & Carol Kelly) No comments- *I got 'THE' look!

28 - (Will Calvert & Adrian Bramley) Little bit of wrong direction but we got back on track.

32 - (Paul Hadley & Roma Handley) One or two wobbly bits but we are still happy

29 - (Jonathan Amery & Tom Van der Gucht) It's been a great morning. One flat tyre but it happens.

31 - (Dominic Anghileri and Thomas Anghileri) Forgot to mark something on reg 3 and missed a slot! realised about a mile later!

38 - (Derek Skinner & Susan Skinner) Would have liked to have been a bit quicker on the test but our car isn't particularly easy to turn around quickly.

20 - (Richard Derrick & Robert Duley) We had to abandon reg 3 but let's look forward to some improvements this afternoon.

33 - (Bronwyn Burrell & Suzanne Barker) We've been getting on! We've been having great fun!

42 - (David Roberts & Melanie Roberts) Should have looked at the map, wouldn't have made a mistake then.

43 - (Michael Moss & Richard Moss) Fine! One stinker but apart from that we have been doing alright.

34 - (Nick Van Praag & Laura Gilson) Lots of fun! Navigator is getting on really well for her first event.

54 - (James Holt & Archie Holt) Stressful but we are having great fun.

39 - (Nigel Mason & William Mason) Some good, Some bad! we're still smiling.

64 - (Janet Fletcher & Carrie Hughes) Not a great morning but we ARE going to have a better afternoon.

60 - (Martin Jelley & Nigel Fraser) Fine! I just need to remember to keep on top of the stopwatch.

55 - (Marcus Atkinson & Will Atkinson) We've been enjoying the countryside, we've no idea how we are doing but it's great fun.

56 - (Dave Hemstock & Colin Readwin) Entertaining morning. If we get home in one piece I'll be happy.

50 - (David Watt & James Garrett) Interesting! Lost times and I'm sure it's all way easier with a Sat Nav.

69 - (Paul Ruthven-Murray & Mark Rodbert) A lovely morning with one wrong slot and one stop astride penalty.

79 - (Steve Rogers & John Shute) It's been a good morning and I think we went roughly the right way, maybe not the right times!

77 - (Alex Beaven & Rob Beaven) It's been a good morning. We missed the horses unlike a lot of the others.

65 - (Peter Myles & Rob Myles) It's been a lovely day, the weather has been perfect! (It's currently raining)

53 - (James Bowser & Catherine Bowser) Rubbish! I'm never doing it again! My son isn't speaking to me!

74 - (Alex Hurst & Nicholas Verney) Bit average.We are looking for a more productive afternoon.

90 - (Ton Mens & Lynn Mens-Roeten)  Some tricky items but it went ok.

66 - (Richard Nicholls & Adie Nicholls) Well that was mental! Advice... Don't turn left when i say right and Don't follow other people.

80 - (Gary Johnson & Susan Johnson) Fabulous until I got to the map section and well....He's not best pleased!

87 - (Lee clarke & Cathie Clarke) We made some real rookie errors but we are still speaking to each other so it's ok.

41 - (Sean Bramhall & Andrew Scannell) I made a huge cock up leaving coffee and we had a break down.

70- (Douglas Mcwilliams & Michael McWilliams) An interesting morning and we got a bit lost.

45 - (Steven Hughes & Peter Fletcher) We ran out of electricity towards the end of the morning, but Dave has charged us up and we are good to get back out there.

91 - (Stuart Chappell & Colin Newbold) Tiring and frantic. Only a few wrong turns.

73 - (Lou Lusardi & Val Lusardi) Stressful!

96 - (Lindsay Dawson & Andrew Tuggey) Filled with fun. *I sense a bit of sarcasm here

84 - (Alan Brindley & Fiona Brindley) Alright, because we haven't made as many mistakes as it looks like others have made!

*All the other crews were far too eager to have their lunch and rushed past before I had a chance to speak to them.

Back on the road after lunch…

After lunch, it was time for the crews to make their way towards Regularity six, another map read section, used in order to improve the skill base of the inexperienced navigators. This time, no distances were marked for the junctions and that meant that Regularity 6 proved to be challenging for all the crews taking part in the event. The first control followed on from a series of tight corners meaning that there were very few competitors to not lose any time. The second control of the Regularity saw more crews dropping less time, meaning the section was easier for navigators and drivers to judge and get to the control at the required time. The final control of the Regularity saw some crews dropping time, some crews dropping no time and then other crews essentially falling asleep on the job and loosing up to a minute!

A long road section passing through Banbury and Brackley brought all the crews back to Bill Gwynne rally school for a lengthy final Test. A combination of tests 5 and 6 were put together for the competitors and it certainly looked like they were having fun. 21 crews were awarded with a wrong test and some crews even took it upon themselves to rearrange the tyre wall, with their cars, on the final corner!

After the final test, crews went on to tackle the last regularity of the event and were once again required to use a map rather than Tulip diagrams. A case of joining up the junction markers (A,B,C) and then making sure that they followed the route is what was expected of them. The top crews dropped just 4 seconds through the Regularity while the slowest crews dropped just over 30 seconds.

It was then time to head back to Magnolia Park for the Champagne celebrations and award ceremony. The results were posted with just 2 seconds separating positions 1st and 2nd, while 3rd place was merely 18 seconds behind them. Congratulations to all the competitors that finished the event and we hope to see you all again next year.

 
Gallery
2018 Full Feature Film