LeJog 25th Anniversary 2019
An Event Designed For Experts

Congratulations to all of the crews that took part and completed The 25th -Anniversary LEJOG
There are no overall winners for this event - everyone who crosses the line is a winner
RESULTS ARE NOW FINAL
FULL LIST OF COMPREHENSIVE RESULTS AT THE BOTTOM OF THIS PAGE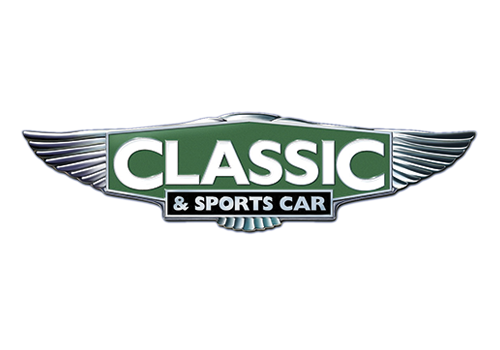 Rally Report
Final preparations at Land's End

With 83 cars due to start the 25th Silver Jubilee Le Jog on Saturday morning, feverish preparations have been taking place at the Land's End Hotel, as crews from ten different countries take their last chance to make adjustments to rally machinery and maps.

German brothers Jens and Matthias Dorl's Ford Sierra 4x4i has had a mysterious left rear wheel noise traced to a worn wheel bearing and were waiting for a new bearing to be despatched. Derek Skinner and Andy Lane's Ford Cortina GT suffered a broken steering box, a replacement one was being brought down to Cornwall. The German team of Thomas and Marion Herold had an electrical issue that meant their lights didn't dip properly so they had to fix it and go back to scrutineering to achieve their 'pass' certificate.

Not even Jayne Wignall, second in HERO Cup points standings, escaped the pre event gremlins on the way to the event in her Alfa Romeo Giulia Sprint. " The journey from North Yorkshire has been a bit of a nightmare. We had electrical issues including having to change the condenser, but it was still not running right. Then at 70 mph in the dark in the middle lane overtaking a lorry we had a puncture, it was a good job it wasn't a Smart Motorway, we were able to pull off. Then in Taunton the car wouldn't even start, not even after a tow from my husband Paul. Eventually my ace navigator and mechanic Kevin Savage found it was the distributor cap but the spare wouldn't fit so we had to get another. We found another tyre today, changed the plugs and here we are - I think Le Jog itself could be easy after this!"

Kevin Savage is charged with the job of navigating Jayne to possible victory in the HERO Cup, if they can get a good result on Le Jog. So how tough will it be? "It's not a tough job, earlier Le Jogs were mainly endurance, now there are a lot of little niggly navigational tasks. That's it, so we are just going to get on with it."

Jayne who has competed in ten previous Le Jogs said; " I didn't know we were in second place until my husband Paul told me to look at the championship points! We didn't compete on RAC Rally of the Tests, it was only after that when we were second that I realised we had a chance of winning the HERO Cup.

"If we do if do well on Le jog we could elevate ourselves back into the lead. Points are awarded for each leg of the event, so in theory we could do badly on one leg but so long as we do well on the other legs, we could still be in with chance. As Le Jog is a difficult event, the points you earn are multiplied by a coefficient factor which may also help."

As teams prepared for the 25 Anniversary event it was great to welcome back a Land Rover crew who attempted Le Jog ten years ago. Susan Holyoake and Claire Lawson are competing again in their 1950 Land Rover which made it across the line ten years ago but not without problems. Claire; " We had so many issues and fell so far behind we really want to do a lot better this time, especially as it is the 25th Anniversary." Although falling behind may still be a bit of an issue as Susan suggested, "our maximum speed is about 45 mph."

Robert and Susan McClean are competing on their 19th Le Jog in the same car, a Rover P4 100. They have won medals before including golds but think this time it will be even tougher to get into the medals. "We started in 2000 having seen an article in Daily Telegraph. We'd done road rallying before in the 70's but it said 'how do you fancy this event called Le Jog?' We had spent five years building the car, it was this same Rover so we entered and we set off on the adventure, 19 events later were back again! What we've learned is it's a marathon not a sprint, so you have to pace yourself. You have keep moving and press on, but this 25th will be tougher still, so medals will be difficult." Susan: It's a fabulous feeling just to make it and get over the line in John O'Groats but getting there and winning gold medals is truly wonderful, it was one of the best moments of our lives."

Jens and Matthias Dorl managed to resolve their Sierra wheel issue in a garage in Penzance. Jens; "The guy in the garage put the bearing on the table and said, 'OK now we have some work to do.' Amazing, because the noise had been a big moment and now it is fixed and it has gone away. Now we have worked hard on the maps and all the information but the 25th Anniversary Le Jog looks like a very tricky one. We have done it before in 2017 so we will find the right way to John O'Groats, it's going to be fine."

The Golden Roamer Navigator Award will also be decided this weekend and the man in with a big chance of taking the title is top navigator Roger Bricknell who is driven by his son Thomas in their Golf GTi.

Roger: " Actually it's a big ask to do it. I'm told that we have to finish first in class or category on one leg and second on the all the other legs, a tall order but we will give it a go. Thomas; " We intend to look after the car a bit better this year. Last year we didn't make it to John O' Groats so we really need to finish. We have to look after ourselves too. I will look to grab little naps of ten minutes at fuel breaks, it will make a difference. I have brought my ear plugs to help shut out the noise."

At one of three competitor briefings on Friday HERO Competition Director Guy Woodcock imparted this advice to crews before the grueling event.

"It's a long event, it's about consistency and working hard together as a team. We don't publish overall classification as this is about medals, all about being consistent against other people in your category. Survival plays a big part in such an endurance event, keep hydrated, don't use energy drinks, they will take you up and then all the way down again very quickly. Bananas, water, tea, coffee and we will feed you when we can.

"If you will get to the finish it will be a massive relief, you will really have achieved something very special."
The Adventure Begins

The flag nearly dropped for car one the Bentley of Hans Kuipers at the top of the dark coastal path for the 0730 start of Le Jog but the car had no navigator. A two minute penalty later, Robert Doornbusch jumped in the 1924 Vintage Bentley and the Cornish flag was raised signaling the start of the adventure that is Le Jog.

Whilst Robert was late on parade, there was a very late replacement in car seven for an ill Richard Lambley. Stuart Anderson called his daughter Emily in as a substitute navigator, who dropped everything to charge down to Cornwall. Even though Emily has been rallying with Stuart this year, including on the Flying Scotsman, she said; I have been thrown into the deep end, this is a big event, but I will give it a go."

The first test, a blast around the Land's End headland path was exciting to watch as the sun rose on Saturday morning.

The ERA Peking to Paris experienced Swiss crew of Daniel Sauter and Severin Senn blasted off the line in their 1938 Chevrolet Fangio Coupe whilst Paul Dyas was fired up as he powered navigator Martyn Taylor and their Volvo Amazon along the first downhill section. Equally, the 1959 Belgian Alfa Romeo Guilietta Sprint of Kurt Vanderspinnen and Bjorn Vanoverschelde's raucous little 1300 cc engine was ringing out over the unusually calm Atlantic Ocean, a treat of for the many spectators who got up early to enjoy the spectacle.

The Vintage cars were running first on the road and having negotiated the Bodmin Moor tricky triangles of regularity two successfully, a little white road caught many of them out. A shooting party had inadvertently blocked the little white road when parking in Panters Bridge which became a major cause for consternation. At one point six Vintage class vehicles converged at the spot, all at different angles as many other routes were tried but lead nowhere. Elliott Dale and Charlotte Ryall were getting frustrated after the third pass of the same junction, just as Stephen Owens and Nick Bloxham sailed through in their Porsche 911 having presumed correctly where the road would rejoin. Charlotte could be heard above the deep note of the big Bentley's engine shouting to Elliott; "It has to be the right road!"

Further on, Klaus Mueller and Eric Schwab weren't taking any chances as they felt tricky was afoot and took off down a boggy narrow path. Two members of the media communications team had to help push the German crew's Lancia Fulvia out.

At Thorne, disappointed members of the village pointed out that the normally rough and slippy road had just been freshly and smoothly resurfaced the day before Le Jog arrived. They had all had their HERO PR letters saying the rally was coming through and they wanted to see the cars slipping away from their natural grandstand on a ninety left-hand bend. They still enjoyed seeing the cars, especially the Vintage Bentleys; " they are either brave or mad or both" said John Barstons whose family were all watching." We are here to support the crews on their way to John O'Groats. In summer my entire family cycled from Land's End to John O' Groats going for the family cycle record, then the Guiness Book of Records officials said my daughter was too young and didn't qualify!"

At this point the provisional medal table provided a bit of a shock as Bill Cleyndert and Leigh Powley had slipped from gold to silver for a stop astride infringement on test three. "Somebody will make a mistake and we will get back in there" said Bill confidently.

Amongst the golds were Roger Bricknell navigating his son Thomas, Roger currently in second place in the Golden Roamer Award for navigators, stands a good chance of winning, if the crew can maintain their first leg form. Likewise, Stephen Owens who is chasing top points towards the Hero Cup whilst his main opponent Jayne Wignall was in the bronze category at the stop at Betty Cottles Inn.

To end Leg One, teams made their way to Caerwent military ground, one of classic rallying's renowned venues that can strike fear into many, such is the speed, accuracy and the myriad number of controls all to be visited against the clock. Wilfried Schaefer described his and his navigator wife Sandra's first encounter with the venue on Saturday; "It is so fast, perhaps a little bit too fast for us but it comes at you so quickly and there are so many controls, we just wanted to find the exit but we couldn't!"  David and Julia Little were caught out in their 1925 Bentley by the rapidity of the junctions in the maze of the military grounds, David shaking his head as he explained; " If you miss just one then the whole lot go, we just waited for another car and then latched onto them, we made it through somehow."

As former Le Jog gold medal winner Martyn Taylor summarized; "Caerwent could really shake up the results!" Teams now had a couple of hours to replot maps, eat some food whilst a few dozed dreaming of picking up a gold Le Jog medal on it's 25th Anniversary.
Leg Two - Magor to Ewloe

Starting at 7.15pm Saturday evening, the first of four regularities began. In addition,two tests and two whopping 'Time Control' sections ending between 0430 and 0600 on Sunday morning, depending on where cars were running, were to indicate that the Le Jog ratchet had been wound up at least five more clicks. Add foul weather in the form of driving rain that turned into huge stair rods in the hills with high winds bending the trees, the real Le Jog was starting to bite.

The first regularity required massive concentration as the roads crossed and re crossed rivers and canals, the bridges over some so severe that rally car spotlights were lighting most of heaven but were nowhere near the road! There were switch backs, high hedges and now some very slippery surfaces.

On into the second regularity, Abergwesyn and cars were climbing into the inky darkness as the silver rods of rain stabbed at their windscreens and bashed on their roofs. Surface water waited to 'float your boat' whilst the severity of the climbs and tortuous hairpins cooked the clutch on the Swiss Lotus Cortina of Stephane Michael Luethi and navigator Eric Tschannen. As media comms members downed cameras to help push the Cortina up the steep hill, Eric uttered the word Shei*** as the clutch found some grip and stuttered off up the hill leaving Eric with a long climb. The 1950 Land over of Susan Holyoake and Claire Lawson mean while chugged serenely by…….

This was real Le Jog. Photographer Will Broadhead with Chris Beard and their driver Tim Sawyer pulled the German Mini Cooper S of Martin Burhenne and Axle von Blittersdorf out of a ditch getting pulverized by wind and rain the process, but weren't sure if they had received a thank you! All this in the name of Ceregeridion, a place that has never taken prisoners it's name is part of rally folklore.

After a stop at Machynlleth. the final TC sections were a major sting in the Sunday morning tail for those teetering on tiredness or cars that were not at their best. One section leading to TC2/8 required navigators to pick up a small acute hairpin left through a tight gate and onto a slippy track just wide enough for a big Bentley, just! Lined by fences and through a tunnel, the Vintage brigade lead by Bill Cleyndert's 1928 Ford, found the gate and squeezed through. So did Paul Dyas and Martyn Talyor as they flew through this section in their Volvo. At least six of the other top runners missed the turn and the control on the side of the tunnel.

But the TC section was not done with inflicting yet more agony. Uwe Christian Peltzer and Horst Pokroppa, Le Jog regulars and medal winners got caught on the slime at the notorious ford section near the end of the TC, sliding into the rocks and damaging the MGA enough to strand them both. Spectators at the ford said two of the Bentleys did the same thing but they did more damage to the rocks than to their Vintage cars!

And just when you think it's been a good day towards Golden Roamer navigator points, Thomas and Roger Bricknell had a puncture in their Golf GTi with just a couple of miles to go but managed to dive back into the gold medal status towards the end of the Leg.

Unfortunately, Bill Cleyendert and Leigh Powley have been forced to retire at the end of Leg Two after their Ford Model A developed a terminal engine problem.

Many teams arrived near Chester around 6:00am for a two or three hour break before setting of on Leg three at 10:00am. Le Jog has a reputation to uphold!
Leg Three Ewloe to Gretna Green

Hail, wind and rain hit competitors on the 25th Anniversary Le Jog today. Following the battering teams took yesterday afternoon and throughout the night from gales and heavy relentless rain, more of the wet stuff soaked cars, crew and the route on Sunday.

A late casualty in the early hours of Sunday morning was Bill Cleyndert and navigator Leigh Powley who had been putting on a storming performance in their 1928 Ford Model A Special. Running the first car on the road and back into the gold medal positions after slipping to silver with an error yesterday morning in a car that affords it's crew little or no protection from the elements at all, both Bill and Leigh had been unaffected by the deluge that battered them and the other seven Vintage rally machines. However, after the last 'Time Control' section last night the Ford may have dropped a valve, the machine struggling back to the Ewloe HQ last night and into retirement.

Twelve cars are either being repaired or have retired so far. But not all are out yet, Germans Gabi Kottenbach and Sascha Paasz remained in Preston trying to get their Triumph TR4 IRS fixed so they can rejoin on Monday. Sadly not starting today were the stars of the RAC Rally of the Tests Paul Wignall and Mark Appleton who have 11 wins on that event between them and on many more. Paul's wife Jayne, however, continues at pace in her own Alfa Romeo navigated by Kevin Savage in their efforts to win the Hero Cup. The duo flung the Alfa Romeo around the test in Hooton on the kart track near Vauxhall Motors and again in Preston later, both looking in a very determined mood.

Roger Bricknell is aiming to try and win the Golden Roamer Award for navigators but he and his son Thomas had a bit of a scare last night that could have badly affected the result. Thomas; "We were trying to pass another car but they didn't quite give us enough room, we had to take to the grass but unfortunately, there was a rock in there which gave us an instant puncture. Luckily we only dropped around thee minutes which is a penalty of 45 seconds so we were lucky, it could have been a lot worse. Roger has got two leg wins so far so he is on course but we have only done 30 hours so far, there is a long way to go."

With crews still less than halfway to John O'Groats, most are aware that this tough event takes no prisoners. None more so than Paul Dyas who moved up into the gold position with navigator Martyn Taylor yesterday, Paul; " We are well aware that we are not even half way yet and so many things could happen but it is going well. The car is perfect, just added a half litre of oil, a quick service and it's ready to go! I thought last night was awesome, four hours flat out rallying in Wales in some of the worst conditions, you cant beat it, I loved it!" Martyn and I made the usual poor start and then started building up again."

One the many international competitors on Le Jog is Belgian Kurt Vanderspinnen in his 1959 Alfa Romeo Guilietta Sprint navigated by Bjorn Vanoverschelde. He is a bit like Paul Dyas in as much as he is really enjoying the conditions. " I am absolutely loving it, even the wet yesterday and the TC section at the end of the day, it was great, so much enjoyment. We are doing OK, we were in the silver medal position this morning."

Spare a thought for the Vintage crews, many of whom are competing in open tops despite the weather. Emily Anderson who was drafted in at the very last moment to navigate her father explained the size of the task. Emily; "The water is really deep, I have been thrown in but we haven't made any massive errors, partly due to the status of others around us. I am trying to concentrate and read the map and not look at any animals but it has been so wet, we just cant keep dry, the logistics of it all are awful, then we had hail today!

Dutchman Rob Jeurissen who is navigated by Englishman Robert Ellis is also driving an open top Bentley Derby, but he has his own solution to the weather issues. " We are having a good time and so far so good except the most complicated part is we get a permanent shower, water outside, inside everything. I have two pairs of gloves, the ones that get wet stay on then I have a dry pair for the next day. I told a friend of mine what I was doing, driving in the UK in an open top Vintage car and he said 'I've got something for you'. He is a biker and gave me one of his suits which helps me keep dry. They even have a little heating system! (as Rob pointed to the little plug on the edge of the suit.)

Susan Holyoake is relatively pleased with progress towards John O'Groats for her 1950 Land Rover; " Steep hills are not great for the Land Rover, for some of the really steep ones I am having to take first gear! We also have a few charging issues but otherwise, generally, it's slow but steady, but we will get to John O' Groats.

There were five tests and five regularities today. Leg four and five which will now take crews all the way to John O'Groats with just a two hour break in 36 hours, boasts a combined total of five tests and 11 regularities before anyone can think about crossing that famous line in JOG.
64 finishers survive hard 25th Anniversary Le Jog

The 25th Anniversary Le Jog which finished at John O' Groats today (Tuesday 10th December) had it all. Bad weather, challenging tests, amazing regularities over a variety of terrain, difficult navigation with one of the toughest 'Time Control' sections high in the Welsh hills, ever seen on Le Jog.  Completed in the early hours of Sunday morning, this was just one part of an event schedule that made sure the organisers were as busy as the competitors.

True to it's origins from 1993, John Kiff organized a route that was close to the original and tough like it's predecessor. Peter Rushforth experienced it first hand in the navigators seat of a Triumph TR4, he should be able to make comparisons as he worked on 15 Le Jog's organized by John Brown; " But this is my first time as a competitor (aged 80+!) and it's a lot more fun. The route was almost the same as 25 years ago but I think it was slightly tougher then as you had two nights out of bed, not one!"

With just an average of ten hours sleep over the four days and three nights, the final two legs from Monday to Tuesday morning were as gold medal winning navigator Andy Ballantyne said, 'relentless.' Andy; "the first day was tough, the first night was even tougher but the last 24 hours have been relentless, we really were feeling it last night. I think it's going to take time to sink in and appreciate the enormity of what we have achieved. The car nearly didn't make it out of Cornwall, but thanks to Stewart's hard work and with the support of others we got back in the event."

Many felt the fatigue, including another gold medal winner, Gary Evans navigating Kevin Haselden's Mini Cooper S to glory, who said, "we were so fatigued in the early hours of Tuesday morning that we weren't thinking straight and started losing concentration, so we talked to each other and then drove harder which helped". Both admitted they were highly chuffed at winning golds, in fact they just couldn't stop smiling and after crossing the finish line, celebrating with a picture of them with their Mini Cooper S in front of the famous John O' Groats sign with finger posts to most key cities in the world. The fact is that the Mini Cooper S nearly didn't make it to the finish. Kevin had to hang on to his steering boss after the bolts worked loose on the TC section, then they slid off into the rocks on the famous slimy ford and thought it was all over. Kevin; " We managed to limp out and sort it out but we were lucky, today we have had a noisy wheel bearing, but finally we did it!"

Paul Dyas was absolutely delighted to win a gold medal and his class with top navigator Martyn Taylor whose gold accompanies his previous gold medal win. Martyn; "Paul listened, he did alright and did as he was told but I don't want to say how good his driving was as he will get too big headed! Following the duos podium on the recent RAC Rally of the Tests, this joint performance could just have cemented their in car relationship. "We really gelled, we sorted out the regularities and worked well together, it's just that we made another slow start, once we got going we climbed up the medal table." Said Paul.

Martyn really enjoyed the challenge of Le Jog and felt the 25th version lived up to it's reputation. "Take the fourth regularity today, Drumbeg. In it's character it was a lot like Mull and you really had to press on to make the time."

Equally impressive was the regularity before it, Inverpolly Lodge. As Andy Ballantynes gold medal winning driver Stewart Christie who upheld Scottish honour with the win in his MGBGT observed; "That was a tough one, really narrow in parts and slippy too." A description endorsed by Swiss Daniel Sauter in the huge Chevrolet Fangio Coupe. "There was a lot of ice this morning, it was also very narrow for our car so the tail kept sliding, great fun, great event though. Daniel and navigator Severin Senn competed in the Peking Paris earlier this year but have equally enjoyed Le Jog. " Whether it is the desert or the forest you are generally following narrow tracks, but this event is much tougher for navigation, a real challenge." Said Severin.

In fact, part of the Inverpolly Lodge road is so narrow in parts that the official 4X4 event vehicles only just squeezed past the rock face on the inside and solid stone wall on the outside.

To further illustrate not only the variety of regularities but also the real challenge they presented, the Glen Lyon regularity was just an ice rink! Later on Monday evening crews visited the mysterious Ardverikie House regularity. A pure forest track running through high pines, ranging from a wide fast road to start then narrowing to a very tight and demanding downhill section. This Trial for the Vintage and Classic cars of Le Jog was worthy of inclusion in the 25th edition. Not everyone knew as they were too busy rallying, but at the end of the downhill section, sitting serenely was Ardverikie House which will be seen as part of the new Bond movie, 'No Time to Die'. The way some of the rallyists drove, they could have auditioned for parts as stunt drivers and been employed straight away.

The highlight of Leg Four was the visit to tackle to famous old hill climb course, Rest and be Thankful. Competition started there in 1948 on the old road climbing up Glen Croe once the new one was built. The Maserati Club had been there in September with 120 cars, the Bentley Club had also there to celebrate it's centenary so it was a privilege for HERO to again be allowed to use the course. The view down the valley as the cars clawed their way up the hill was stunning. The Chevy Fangio was impressive as was the Belgian Alfa Romeo of Kurt Vanderspinnen and Bjorn Vanoverschelde, they won silver medals overall, well deserved.

Rest and be Thankful is well known to rally fans as this is where Ari Vatanen broke the diff on his Escort on the 70's Burmah Rally. The service crew flagged down a passing 3 Litre Capri as it's diff fitted the rally Escort BDA, stripped the mans car and gave him a voucher for another part at a dealer. Ari's car broke that diff two stages later and ended up having breakfast with Rest and Be Thankful photographer Andrew Tomlins in the forest as he waited for the stage closing car!

Late last night teams managed two hours respite before the final 30 hour push through Scotland to John O'Groats, at the Kyle of Lochalsh Hotel. As crews either hunkered down on chairs or floors to grab some rest, the wind outside whistled up to 55mph. With lashing rain and trees bending over with the blast, the scene was set for an uncomfortable final ride in Leg five, especially the open top Vintage Bentley brigade of, Rob Jeurissen and Rob Ellis, Elliott Dale and Charlotte Ryall with Stuart and Emily Anderson, all in Derby Bentleys.

As they mounted up, Elliott explained that he didn't have goggles. In really bad weather like this; " I press my nose right up inside the windscreen, of course it gets in the way of the steering wheel but I can see". Charlotte was geared for the elements but not the laser rain stabbing straight at her. "It was most uncomfortable and painful at times, but we got through it.

Stuart Anderson: " I have never been buffeted around like that in the Bentley before, It hit every part of you pushing and pummelling you in every direction. It was not pleasant at all". Stuart's daughter Emily who filled in as navigator after Richard Lambley became ill in Cornwall at the very last minute, agreed about the sever buffeting as she prepared herself for the onslaught.

It came as a great thrill for the father daughter team as they were confirmed as gold medal winners at the Prize Giving in Wick. Chris Townsend and Mike Parkinson were conspicuous in their red Bentley Mk6 Special, and although very inexperienced making lots of errors, they kept going and reached the finish. Typically Mike had an explanation; "The pair of us can't walk, can't see properly but we have really enjoyed this event."

One of the best and most experienced navigators Paul Bosdet was another very deserving gold medal winner, navigating Richard Boughton in the BMW 2002 Tii. Paul was careful to manage their medal position but also was full of praise for Richard's driving.; "I wanted to mange the position, which we did. We weren't chasing milliseconds but rather concentrating on finding the right route.

"The BMW is great, it has space, it's comfortable and has a great heater! The handling is superb, it really sticks to the road. It's our first time in the car together but I have to say I am really impressed with Richard's driving. We are both ecstatic to have won gold medals".

Eric Michiels and Aswin Pyck were the sixth and final gold medal Le Jog winners in their Porsche 924S. Eric made a brilliant and very funny speech of thanks after explaining that Aswin has a name you will remember, but suggesting that 'he is not for sale', he explained that they had won silvers before but to achieve gold meant they had finally achieved their goal.

Stephen Owens and Nick Bloxham slipped from gold to silver after a stop astride infringement. Stephen; "We worked well as a team and got a good team result but it was a tough rally, when the fatigue set in the early hours of this morning it was difficult but what a great event. Nick felt he suffered a bit more from the fatigue as he hallucinated once; " I thought I saw elephants at the side of the road but fortunately they turned out to be rocks."

Roger and Thomas Bricknell had dropped to the silver category yesterday but maintained their strong position today in their VW Golf GTi. Roger; " It was really tough in Wales, almost too tough! There were a lot of PC's which really tax the mind, we just made the one mistake yesterday but that's how close it is." Thomas made a lightening F1 style pit stop in the forest yesterday to change a punctured tyre. "Just three minutes it took so we only got a 45 sec penalty!" "If McLaren can do it why can't we?" Said Roger. Roger will now have to wait for the Final Results of the Golden Roamer Award for navigators for which he is in the running.

Jayne Wignall is also in the running for the HERO Cup. She arrived at the start of this event in second place overall, needing a good result to help elevate her to the title. Jayne and her navigator Kevin Savage scored a couple of excellent maximums on two legs, but had to nurse home their ailing, down on power Alfa Romeo after the exhaust was left hanging off and temporary repairs had to be made. They also will have to wait for the outcome of the championship this coming week.

The Dutch crew of Karel Kolkman and Roeland Heuff  were delighted to finish Le Jog in their much loved Citroen DSuper5 which quickly became an event favourite. Two very laid back characters, Karel and Roeland took the event in their stride with a great attitude; "We finished it for the second time", said Roeland, " When you have a great car like this it's easy, it is so comfortable. The only problem was last night at around 4.00am when we were both so tired. We talked to each other, when it was really bad, or we could take a two minute stop. Karel; "The rally was great, all the right spots, all the beautiful tracks, a big congratulations to your organization."

Photos by Blue Passion Photo and Will Broadhead