HERO Challenge Two 2020
A One Day Event

Congratulations to everyone who took part in and completed HERO Challenge Two 2020
RESULTS ARE NOW FINAL
The overall winners of HERO Challenge Two 2020 are:
1. Darren Everitt and Susan Dixon – Triumph 2000
2. Paul Bloxidge and Oli Waldock – Volkswagen Golf GTi
3. Damon Green and Sean McGuire - Volvo Amazon
FULL LIST OF COMPREHENSIVE RESULTS AT THE BOTTOM OF THIS PAGE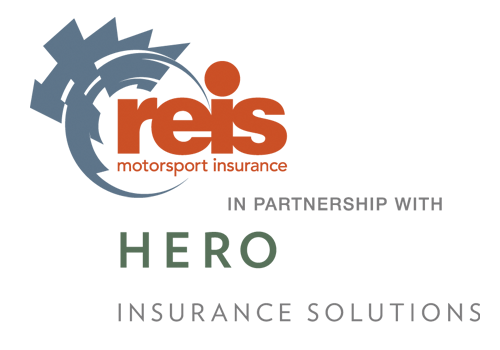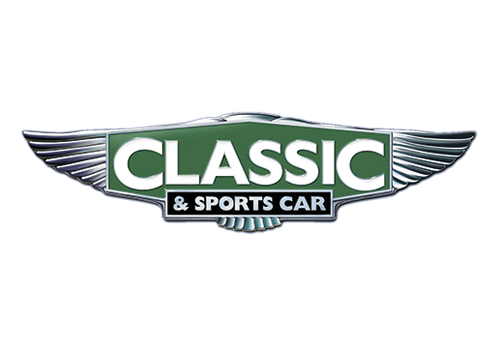 Rally Report
Event hailed a great success by competitors, householders and the Chairman of Motorsport UK
14 year old navigator breaks his own record as youngest ever HERO-ERA podium sitter
Susan Dixon and Darren Everitt win in Triumph 2000, despite concentrating on DIY!
Householders and 10 year old birthday boy cheer the rally on along the route

With a compact, action packed route of 150 miles encompassing five tests and six regularities over many quiet roads - despite their proximity to sizeable populations, the HERO Challenge was hailed a great success by all who were involved.

With an amazing 94 cars taking part, route reconnaissance and slick organization, which included fully COVID-19 adapted rules, were painstakingly put in place to ensure an enjoyable day's motor sport for teams, organisers and marshals.

David Richards CBE, Chairman of Motorsport UK, the governing body of motor sport in this country, was an interested visitor to the Gaydon Motor Heritage Centre where the rally enjoyed a brief halt. As he watched the line of vintage and classic rally cars make their way out of the control he commented;" In the current environment I think the team down at Motorsport UK have done an incredible job, putting lots of things in place, well ahead of other sports I hasten to add, to allow our licence holders and competitors to take part in events like this today. I think everybody is happy to get out and about again, a sunny day like today, you're out in the fresh air you've got these great cars which they've probably been polishing for the last six months, what a way to get out again!

"We have to be conscious of the general public's opinion of motor sport in general and our behaviour on the public roads, I look back at the old days of when I was competing which now would be unacceptable in this day and age. But with these sort of events, with wonderful old cars, you only have to look in the villages to see the support they get with people waving by the side of the road, and they are very responsible drivers. The events are run with strict controls, very tight average speeds so this is to my mind this is the whole future of motor sport road rallying in this country.

"The tests of course provide that little bit of adrenalin buzz for the crew, and a chance to put the car through it's paces on private land."

Susan Dixon and Darren Everitt won in their 1965 Triumph 2000 despite Susan concentrating on DIY in lockdown instead of brushing up on her navigation, and Darren doing no more than polishing the Triumph as it hibernated in his garage; Darren; "The results looked OK at lunchtime but then to carry on and get the win was a big surprise!" Susan; "We didn't have any major hiccups! Much to my drivers disappointment I hardly did any of the Table Top Rallies during lockdown and then we got really busy at work. We have two more events before the big one for us, the RAC Rally of the Tests." Darren added; " We may do the Winter Trial to Monte Carlo as well – I really fancy that one!"

With a combination of their speed on the tests and a young navigators agility to learn and adapt very quickly, 2018 HERO Cup champion Paul Bloxidge together with his grandson Oli Waldock scooped an impressive second place overall just a fortnight after their 3rd place on the Novice trial. That means Oli has now surpassed his own record of becoming the youngest ever HERO -ERA podium sitter!  Oli; " I think it went pretty well, I don't think we had a single double figure penalty, Grandad was really good behind the wheel today as well. I think I am getting into it a bit more, I certainly had to use more maths than before but that's it for now, as it's back to school for me " Paul; " Oli was outstanding today, he used his maths, I didn't have to ask for anything, the information was all volunteered but I think the Novice Trial was really helpful in getting him bedded in. Overall it's been a big success, I am very proud of him and hopefully we can enter some more events together next year."

The route remained relatively remote despite the proximity to sizeable population, making for some really enjoyable driving roads. What pleased competitors was the welcome they received in villages along the route. People set up chairs and tables, settling down to watch and cheer in some cases as they enjoyed seeing some wonderful classic and vintage cars go past their houses.

One special place, Claydon village and one special birthday boy, Jacob Gallagher, celebrated his tenth birthday waving at rally cars with his family as they went past, his Dad surprising him with his own set of rally plates from the HERO-ERA organising team for Jacob's special day. "I didn't know this was happening, my Dad kept it all as a surprise but it's been great, thank you for my rally plates!"

Damon Green and Sean McGuire were third overall in their Volvo Amazon but the stars of the top ten finishers were Elliott Dale and Charlotte Ryall in their 1937 Class 1 winning Bentley Derby Special, finishing an incredible fourth overall against much younger and more nimble cars.  Elliott;" It's been good to get back out rallying, we've seen some old friends and met some new people too plus we've had fantastic weather. The organisation has been great, loads of marshals out working, great to see them too. I think we made a couple of mistakes but luckily they didn't move us down the order!" Charlotte; " It's been COVID safe, a lot of thought has gone into organising the safety aspect of the event, but results wise I don't think our afternoon was as good as our morning, despite that we have enjoyed a great overall result so we are happy!"

The HERO Challenge format of a mix of tests and regularities with road book and no map plotting, again proved popular. Crews were thrown straight into a series of tests around the airfield tracks of Bicester Heritage Aerodrome, long grassy tracks leading to dusty concrete at times looking like it was 'Out of Africa'. Cars became enveloped in their own dust cloud as they pirouetted around turns, the quick Lotus Elite of Pete and Amy Joy being one whilst the incredible Alpine Renault owned and navigated by Tony Brooks looked and sounded like a racing car. Tony was driven by his old friend Stephen Pratt who used to rally with him 20 years ago after Tony took over Sean Bramhall's entry very late on, the Renault Alpine had been up on stands until Wednesday night!

Bicester Heritage were warm and welcoming as ever, the facility providing the perfect backdrop and a challenging test venue for the opening part of the rally. HERO-ERA have formed a partnership with StarterMotor who are Bicester Heritage's official charity aimed at getting young people into old cars.

The organisers were therefore delighted when they were able to secure the help of five StarterMotor and Bicester Hertiage Skills Academy apprentices to help marshal. The Chief Executive of StarterMotor, David Withers was able to summon the enthusiastic help of, Callum Staff, Ashley Carr, Lewis Revel, Simon Pickering and Jake Geraghty who had come all the way from Perth in Australia. What's more the team of apprentices had prepared a 1931 Austin 10 for Bicester staff members navigator Tiggy Atkinson and driver Laura Hamilton-Gould for the event.

Tiggy;"As StarterMotor is the onsite charity we are excited to support them, it's about getting young people into old cars, although I'm not sure Laura and I really qualify as young people today, but all the work that has been done to prepare the car has been done by the apprentices at Heritage Skills Academy for the rally. It was a combined effort to get the car ready for the event". Laura described the niggles they had tried to resolve; "Just a few issues! We went through three different trip meters trying to get them to work and unfortunately we are still struggling with the trip, but we'll have a fun day anyway. Oh and we lost the oil cap when we tried the measured mile but we have managed to replace it!" Tiggy and Laura finished a creditable 83rd overall and 8th in class

David Withers, StarterMotor Chief Executive; "There's one thing learning incredible skills in the workshop, working on great vehicles, but the cars are to be enjoyed and go out on events like the HERO rallies. It is a terrific opportunity for them to learn to be marshals, then they develop a lifestyle of community and can belong for a long time after that. "

After a couple of regularities it was onto a new venue for HERO-ERA at Turweston Airport where there was as much activity with classic and vintage aircraft in the skies overhead as there was below on the slippy, dusty surface of the Bill Gwynne Rally School. Most enjoyed flinging their rally cars around but of particular merit after winning a test was the very standard and rare Rover 216 EFi Vandan Plas of Simon Mellings and Welshman Richard Morris. When Richard last navigated for Simon they ended up over a wall and down a steep ravine in Derbyshire ten years ago; Simon, " So Richard was a bit apprehensive when I called him!" Richard was on his first regularity rally as he comes from the Welsh Road Rallying scene; "I really enjoyed it, it was quite different and difficult at times!" Simon; "Although the car may have looked quick on the tests, it has a bog standard engine, yes it's had a full rebuild, a little bit of suspension work but all it has is a roll cage with alloy sump and tank guards – and it's for sale!" The crew finished 32nd overall, ahead of a Ferrari!

Six times RAC Rally of the Tests winner Paul Wignall was busy bringing on more new young blood in the form of his nephew Andrew Neate as navigator, Paul must have done a great job on bringing Andrew up to speed as the pair finished a superb fifth overall and first in Class 3.

Alan Wakeman and Matt Fowle had been in a podium position in their Peugeot 205 GTi but then sadly dropped away to tenth by the finish. Matt explained; " I confused myself on a later regularity and we lost a minute." Despite the disappointment local boy Alan loved the event; " The format is great, I love the mix of regularities and tests although I have a throat full of dust from Turweston. The event was so local to me, I even drove past my house to the start of one of the regularities!"

Other fine performances came from newbie father and son crew Peter and Hal Godwin who ran their first event on the Novice Trial in their 1963 Alfa Romeo Giulietta Sprint two weeks ago, here they took an impressive 12th overall.

Seasoned and successful navigator Pete Johnson made the trip over from the Isle of Man to crew up with Blue Diamond boss John Lomas in the 1936 Riley Sprite finishing 36th overall and 8th in class.

Triple Le Jog Gold medal winner Kevin Haselden accompanied by top navigator and gold man himself Gary Evans were in the Master class shaking down for later events in their Mini Cooper S stage rally car. Kevin; " We are rebuilding the road rally Cooper S into a new shell but it's not quite ready yet, but we are just so glad to be back, I haven't been out since Le Jog last year! There has been an amazing amount of work gone into putting this event on under all the new regulations, it takes so much organisation, but we are grateful."

The Hardwick family story continued with Stephen's future son in law Ashley Bennett joining him, driving the 1965 Ford Falcon the pair will use on the 2022 Peking to Paris Motor Challenge.  Ashley;"I am behaving myself so far, so long as I don't damage the car it's alright. This is the start of a long journey but I am looking forward to it. The idea is that we both take turns driving and navigating on Peking Paris, that's the best way on such a long event. I have done some navigating on the Himalayas rally and in Iceland, but there is more work to do."  Stephen navigated the pair to 30th overall and fifth in class.

Nuala Dowie and Richard Smith finished 69th overall and fifth in class in their 1967 Triumph Spitfire, happy and smiling afterwards, Nuala; "It's been a journey of discovery learning each other's foibles, but we had a great day. Losing a couple of minutes here and there was all great fun!"

Sally and David Ward were a star attraction as always in their 1974 Ferrari Dino 308 GT4, receiving the loudest cheers in quite a few of the villages. They would have finished higher than 33rd and fourth in class but for some horse play – not the prancing one either.

David; "We were rusty this morning, then we got going only to endure the curse of the purple horse box! We lost two minutes sitting behind them, they were just being a bit belligerent and that was that really!"

Another star car on the HERO Challenge Two was Malcolm Dunderdale and Anita Wicken's French Racing Blue Renault 8 Gordini. They finished well, 26th overall and took the Class 5 win, although Malcolm owned up to some test errors; "I'm a numpty, I don't know my left from my right and made some mistakes that cost us on a test, but Anita's navigation was great!" Anita; "It's been a while, I feel tired now, you forget how hard you have to concentrate and just how exhausting it can be, but we are happy with the result. "

Malcom; " Lockdown allowed me to get on and finish the Renault, we will continue the shakedown on the Summer Trial and then we are taking the Gordini back to it's ancestral home on the Winter Trial to Monte Carlo next year."

Photos by Will Broadhead



Event Documentation