RAC Rally of the Tests 2021
19th Edition

Congratulations to everyone who took part in and completed RAC Rally of the Tests 2021
RESULTS ARE NOW FINAL
The overall winners of the RAC Rally of the Tests 2021 are:
1. Paul Dyas and Martyn Taylor  - Volvo Amazon
2. Darell Staniforth and Nicky Staniforth -  Mini Cooper S
3. Phil Hindley and Iain Tullie - Porsche 911
FULL LIST OF COMPREHENSIVE RESULTS AT THE BOTTOM OF THIS PAGE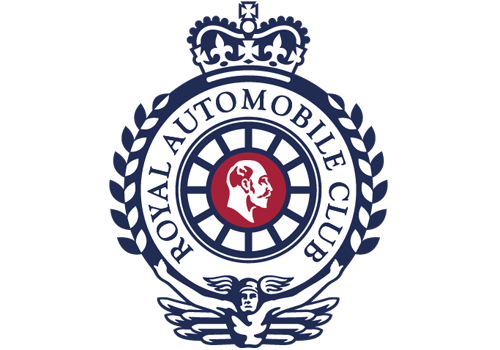 RAC Rally of the Tests 2021 - Prologue
*Heritage event back after a two year absence
*Prologue sets the scene with two tests and regularities run in the dark
*75 car start list bolstered by strong European entry

HERO-ERA Competition Director Guy Woodcock and his team have put an enormous amount of time and energy into the organisation of the RAC Rally of the Tests for it's return after two years. Just hours before the start of the rally with the Prologue taking place in the dark, he explained the effort that has gone in and what lies ahead for the crews from nine countries.

Guy; "It's been a long time coming, we've had two years of planning so there are no excuses for not making it one of the best ones we have run. We have worked really hard, George Mullins, myself, Seren Whyte and the team, to hopefully give the competitors something they want. We are so glad that 75 teams have turned up in the current situation to come and do an event which is probably the best classic car rally on the calendar.

"We are delighted that the Dutch, Germans, Swiss and Belgians have made their way over and I am sure it will be well worth it for them and hopefully they enjoy what we have planned for them.

"It will live up to it's reputation as a tough event, but we have contracted the rally running time by about an hour each day so that the competitors can catch up with their friends afterwards and tell the stories of the day. However, we have achieved that without reducing the amount of competition on each day so it will be full on once they start, but with a bit more down time after each leg.

"The Prologue is a nice mixed surface regularity to start with then a couple of tests, all in the dark. On Friday we have a wide range of surfaces, gravel, concrete, tarmac and some great tests at Harewood Hill Climb and then we go to the army ranges of Catterick in the evening which is a mixture of gravel and tarmac. We have some classic forests for the 75 crews to enjoy as well.

"There are more army ranges for them to enjoy themselves on at places like Warcop, but then the Sunday morning is going to be pretty full on. We planned quite a few things that we didn't think could happen, but we managed to achieve it all so Sunday could prove to be a bit of a sting in the tail with nine tests and four regularities, all before lunch on the last day!

"Many of the crews have dressed up to the period of their car which is great to see, and of course for the spirit of the event. Some have taken it to the enth degree, we have even got the Blues Brothers out there!"

So why have the competitors flocked back to the event? Dan Willan last competed on the RAC Rally of the Tests in 2018 and finished second on his first attempt. Dan "I was just blown away by the whole experience, it was so magical I just had to do it again. We had a really good four days, we kept our noses clean, the navigator was really good, but you do need some luck, everyone needs fortune for this rally. It's a long event and a lot can go wrong, and with the long days it is easy to make mistakes and a lot of it is in the dark so concentration is essential.

"This event has heritage, it must have been quite an adventure in the fifties and sixties. There was no social media, and limited communication, they just worked off their maps although I am sure it is as challenging now as it was back then. "

"One of the things that really makes these events for me is seeing all the people, everyone is friendly so the social aspect of it is massively important, just as much as the competition."

Sadly for Dan just an hour after The RAC Rally of the Tests started from Bowcliffe Hall in the early evening of Thursday, he and navigator Niall Frost were the first retirement, out with a major engine failure as there was a hole in the side of the Volvo PV544's engine block. This was a cruel blow for one of the event favourites and second place finishers from 2018.

With two regularities and two tests in the dark and chilly Bramham Park Complex, there was some trepidation amongst some crews being thrown straight into the fast forest track tests at night. There was a mixture of surfaces, all of which were slippy, as the RAC Rally of the Tests started as it means to continue in it's own challenging way.

Some of the Dutch contingent were loving it straight away. Roy Bolks who is navigating Peter Jan Smit in their 1965 Alfa Romeo Giulia was beaming as he alighted from the car at the end of the prologue; Roy. "It was a good start for our first time over here – we loved it in the dark, it was a bit slippy but it has to be doesn't it, it was fun! We did it all well so hopefully we can do it all again tomorrow."

Jon Dunning and Henry Carr found their way through the complex OK in their 1980 Escort RS2000, Henry; "It was interesting, as we expected, we saw a few cars going in different directions in Bramham. We're both from Yorkshire so we are looking forward to Friday if we can't do well tomorrow we probably should give up really!"

Joe; "We caught a couple of cars up but we lost time as well, it was slippery and quite quick in there, although there were too many 'stop in the boxes' for me!"

Jonathan Hancox and Richard Lambley survived the first night after a little scare in their 1962 Triumph TR4; Jonathan; " It was very tough round there, we overshot! We have had some previous experiences of getting stuck in fields, so when we wrong slotted into a field tonight which was very muddy, I thought here we go again! I could feel the car losing traction but somehow we managed to keep her going and we got out. Then on the transport section before the final regularity my brake pedal disappeared to the floor. Luckily the one of the mechanical assistance team, Dave Alcock is on it now and it is only the rear brake adjuster so we will be back for Friday- we survived!"

Dave Bryan and Tony Brooks, 1974 Ford Escort RS2000, Dave; "We are a bit rusty and of course the first event straight into the darkness made it a bit daunting, I prefer to have a start in the daylight. We had a few problems with the lights as well but generally the car is behaving!"

Paul Crosby and Andy Pullan, 1963 Porsche 956B, Paul; "The Prologue was very challenging, it was difficult to navigate and very slippery but it was great! It was a real challenge for both sides of the car but I think we did OK."

They did do OK, in fact Crosby and Pullan lead overall after the Prologue with the most successful crew ever on the RAC Rally of the Tests hot on their heels, Paul Wignall and Mark Appleton, who between them have won this event 11 times!

Third overnight is the potent combination of Alexander Leurs and Ryan Pickering in the 1975 Opel Ascona, with another top navigator guiding his driver to a great start although ineligible for an overall classification due to the year of the car, Martyn Taylor, with driver Paul Dyas in their 1965 Volvo Amazon sit in third. Nicky and Darrell Staniforth have started brilliantly too on their first RoTT, fourth in the Morris Mini Cooper S.

The cream is definitely on the top after the Prologue, but there is a long way to go and anything can happen, just look at poor Dan Willan and Niall Frost.
Explosive finish to the day as Catterick creates fireworks in 40 adrenalin filled minutes
*Paul Wignall and Mark Appleton lead Paul Crosby and Andy Pullan by 2 seconds despite mistakes
*Dan Willan and Niall Frost back in rally after car and insurance SOS
*Major turnout of volunteers working on the rally ensures successful day

An action packed day of seven regularities and nine tests ended in a major 'mind blowing' cocktail of TC section and Tests as the Catterick Army complex created a firework effect for adrenalin junky crews on the RAC Rally of the Tests. The maze of mixed surfaces and myriad tracks demanded decisions in a flash, creating a rally buzz that kept the crews crackling for over forty minutes.

As a result of a tank trap edge catching and damaging the rear of their leading Porsche 356 B, Paul Crosby and Andy Pullan were caught by two cars including Paul Dyas and Martyn Talyor in their Volvo Amazon. Even six time RAC Rally of the Tests winner Mark Appleton navigating five time winner Paul Wignall, admitted making mistakes in the explosive atmosphere, yet despite the errors they are the overnight leaders.

The competitive day began back in the superb Bramham Park forest complex, this time in daylight after a rude introduction to night rallying for some in Thursday's Prologue. There were three visits to the famous Harwood Hillclimb track which literally did as the title suggested, go 'Uphill and Downdale' in dramatic fashion.

Mist and rain high up on Lindley Moor reduced visibility and temporarily screened out what was a clear bright day which highlighted the magnificence of the Yorkshire Moors and then the Dales. The majesty of Duncombe Park with its classical architectural proportions was matched only by some of the splendid classic cars parked up under the towering structure. Cars were fettled and crews took a well earned lunch there, but the sheer imposing nature of the 17th Century building and surrounding parkland was not lost on German Volvo driver Marc-Philip Zimmermann; " This is absolutely so beautiful, so typically a classic part of England – I love it!"

Also smiling at the halt, surveying the ancient elegant parkland from high on the balconies of Duncombe Park, were the unlucky duo of Dan Willan and Niall Frost who retired on the first night with a hole in their engine block. Undeterred, they had set about finding a replacement car overnight, just managing to fix the insurance on Niall's girlriends Volvo minutes before the start.

Also smiling after his Jaguar XK150 spluttered to a halt last night was Charles Graves with navigator Andrew Fish. They had a new alternator and battery which meant the car was going well again, but it had just lost the trip meter! "We will just hard wire it" said a determined Charles.

The most impressive part of the day was the turn out of volunteer marshals and officials who manned posts, provided safety cover and ran timing points and controls from early in the morning until late at night. They really did form a large army of enthusiastic personnel who helped ensure that the first leg of RoTT ran so well.

Quotes from crews immediately after the final control out of Catterick.

Paul Wignall and Mark Appleton, 1959 Alfa Romeo Giulietta Sprint, Mark; "It was tough, we got a few wrong slots on the last section on the tulips and we dropped time, but I think people are going to be all over the place in there, it was explosive, but fire cracking fun! The map bits were fine but when we got on the tulips and we couldn't see what was around the next corner, that's when it got a bit tricky. But you can't beat a good thrash at night around the military ranges can you, just the thing to do on your birthday!" Happy Birthday Mark.

Alexander Leurs and Ryan Pickering,1975 Opel Ascona, Ryan; "It was rough, it was tough as we expected, but absolutely brilliant fun as always. Alexander; "We went a little bit wrong on the first section but it was really good fun, we really enjoyed it, my heart I think, is still just about beating OK!" Alexander and Ryan lead their class and unofficially lead the rally as their car is too young to count for the official overall results.

Bas van Kamperdijk and Erwin Berkhof, 1971 Porsche 911T, Bas; "This was the first time for us, we are from Holland, but we really, really enjoyed it. For us it was the perfect stage." Erwin; "This was perfect, such a rush, this is why we wanted to come here for this rally."

Darren Everitt and Susan Dixon, 1965 Triumph 2000, Darren; "It was absolutely fantastic, Susan knew exactly where to go, it's amazed me, she's a stage rally navigator! Susan; "It was just an explosive adrenalin rush from start to finish, I'm amazed I can still speak having shouted for the last forty minutes!

Roger Tushingham and Amy Henchoz, 1966 MGB GT, Amy; "It was definitely tough but so worth it, it is always worth it in there, absolutely amazing! Roger; "It was great, very nice sliding around on gravel it was like being on a proper rally!"

Anji and Colin Martin, 1971 Ford Escort 1600 Sport, Colin; "It was great fun in there but we kept losing the spot lights due to a dodgy switch. Then on that last test we got baulked by a car about half way through and we couldn't get past. Yes, it was just like fireworks going off in there, a real spark of adrenalin made by our lights flashing on and off, all very exciting!"

With eight regularities and no less than nine tests for Leg Two, there will be no let up for the Rally of the Tests crews, and for the adrenalin junkies amongst them there is the Warcop military complex to enjoy in both the light and the dark of Saturday.
The long way down
*Most successful RoTT crew fall from the lead to retirement
*Three different leaders, two hit problems as Dyas and Taylor now lead with the Staniforths 2nd
*From the highest pub to the lowest dale in sun, wind, mist and torrential rain

Nine tough tests, eight exacting regularities over 221 miles and 12 hours, it's just another leg of the hard edged RAC Rally of the Tests, its reputation as the relentless rally of concentration still in tact, whilst the winning reputation of some others lies in pieces like their cars.

Poor Paul Wignall and Mark Appleton, having snatched a two second lead last night fell from the top of the world to the bottom and retirement after an axle ball joint broke shattering their hopes of extending their impressive winning record of 11 RoTT wins between them. Whilst champion and multi rally winner Paul Crosby's aspirations to win the 2021 RAC Rally of the Tests took a hit as he and navigator Andy Pullan left the treacherous and dark military roads in their already battered Porsche 356 B from a tank trap in Catterick last night.

Paul Crosby takes up the story; "We were pushing a little bit too hard, it was understeering off but I thought I'd saved it and was just about to pat myself on the back when the left rear caught and dragged us down a steep bank into a tree. I had already dropped around three minutes in the first TC section, so I was going for it, this was the second part on a 45 right off camber which was down to me, just driver error!

"I wasn't in the best frame of mind following the incident in the tank trap last night with the damage to the rear of the Porsche, but at least with tonight's hit, it is in the same place. However, we have now had to retire so I will just have to try and win it next year!"

Into the lead goes Paul Dyas, with the confident Martyn Taylor alongside him in their Volvo Amazon. There have been three different official leaders but Alexander Leurs and Ryan Pickering continue to impress in the 1975 Opel Ascona that leads its class but doesn't qualify for the overall awards although they are the runaway leaders!

And with a stupendous first RAC Rally of the Tests challenge, Darrell and Nicky Staniforth are up to second place overall in their Morris Mini Cooper S. But they know it's never over until the last page of the RoTT Road Book is turned on Sunday which is set to provide a sting in the tail for the survivors.

At the moment it looks like racing driver Phil Hindley with ace navigator Iain Tullie alongside him, could pull of another podium as Phil did on his debut in the RAC Rally of the Tests two years ago. The crew are holding third overall with Dutch duo Hank Melse and Bart den Hartog fourth in their Porsche 356 B.

It was a glorious start this morning in the mild air and clear skies above Raby Castle for an aristocratic thrash around the fast castle grounds, watched by an army of beaters and their dogs ready to go to work once the rally had passed through.

All that changed as the rally took to the heights of the Arkengarthdale and Sleightholme Moors as the wind began to whistle a tune and the rain led a merry dance to it. After five tests and a tricky regularity, crews reached new heights as they stopped for a break from the intense competition at the Tan Hill Public House, the highest pub in Britain. Staff served lashings of hot coffee to teams from eight countries around the world whilst those unfortunate enough not to get inside were lashed by torrential rain whilst working on their cars outside.

Some regularities in the hills ranged from narrow twisting tarmac over high moorland to gravel tracks through forests and around the edges of the hills, there was no let up as concentration was paramount.

The tests were equally demanding. The ninth test of the day in the shadow of Shap must have seemed like a straight forward burst over the top of the M6 Motorway into an extremely fast slalom – until it descended into the slimy concrete tracks of cow effluent lined by tight concrete walls of Waters Farm. There the wind beaten but friendly farmer Edward Wood was enjoying watching the action from his little workshop resting his chin on the end of his slurry rake. As two more cars over shot the tight turning between two stone walls he commented; "It's normally worse than this, we've had a lot of events over 20 years around the farm, some of them in snow. I've rebuild that dry stone wall a few times! It's not a problem, we love the sport coming here!"

The major challenge of the day was to prove to be military ranges again as their fearsome reputation continued to hold sway as proved when even a top class championship winning driver like Paul Crosby can get caught out.

Warcop was not for the unwary. The red flag fluttered over a sign that said ASSAULT in capital letters, which was exactly what crews needed to do if they were to conquer the daunting military roads by day, let alone at night. One Porsche came careering down the tracks the wrong way, a Volvo dropped into a ditch from which it didn't get out as hundreds of rally lights tried to blaze a path through the inky blackness that was Warcop on Saturday night.

Rally champions and their reputations are on the line in the RAC Rally of the Tests, but what about the crews who are attempting it for the first time? Philip Wood and Kelvin Phipps are doing just that in their 'The Saint' monographed Volvo P1800 and it's been a bit of a wake up call for Philip; "This is our very first time. We usually compete in one day events where the mileage may be 150-200 miles per day, this one does more than that in a day, for us it's like four back to back national rallies!

"We are trying to keep going, we tore off the tank guard yesterday and every time we crunch the sump guard, particularly in the military roads we just wince, we are loving it though!"

Spare a thought for Paul Bloxidge and Ian Canavan in their VW Golf GTi with no windscreen wipers at all in the blinding rain. Paul; "We managed to fix them just before going into Warcop in the dark, up until then we were surviving with rainex on the screen."

Darrell and Nicky Staniforth, Morris Mini Cooper S; Darrell, "We weren't too bad this morning, we had a couple of regularities where we didn't quite get in on time but in the tests we went really well at Raby Castle and Warcop, they suited the Mini, but we can't keep pace with some of the Porsches, the orange Dutch Porsche came past us very like we were standing still! We know there is a sting in the tail on Sunday and we are only just over half way, but we just have to keep plodding away! As usual, Nicky is doing a great job in the navigator's seat."

Paul Dyas and Martyn Taylor, Volvo Amazon; Paul, " It's been good, the regularities and the tests have both been good. Last night was really hard but this morning had gone really well. We have been on Martyn's home patch, he's a Cumbrian lad, he knows his way around which is hopefully an advantage."

Kevin Haselden and Gary Evans, Mini Cooper S; Kevin; " Leg two has been pretty good, we set some good regularity times but we did get quite lost on Warcop trying to find the second test, we had to ask the other competitors, in fact it was Ryan Pickering who pointed out where it was, without him we would have missed it!"

The final day of the RAC Rally of the Tests, Leg three, will run from Hexham to Edinburgh with a total of nine tests and four regularities. No expects it to be easy, in fact Clerk of the Course Guy Woodcock has already stated that he thinks it could provide 'a bit of a sting in the tail.'
Dyas and Taylor take dream victory
*Nicky and Darell Staniforth hold on to take second on their RoTT debut
*Racing driver Phil Hindley captures second podium in two starts
*Record number of volunteers help make Rally of the Tests the best yet

Paul Dyas and Martyn Taylor took their dream win on the 2021 RAC Rally of the Tests in their Volvo Aamzon. Paul Dyas has now won a Gold Medal on Le Jog and won another major HERO-ERA event in the RoTT, the rally that he always dreamt of winning as a boy. Having won the Vintage section of the Three Castles recently, Paul and Martyn are on a role.

With 29 tests and 22 regularities over three and a half days, a good percentage of them in the dark, the 2021 RAC Rally of the Tests lived up to its reputation as the most competitive classic car rally on the calendar, and certainly the best yet.

With a variety of terrain and challenges from forest to narrow lanes, concrete and loose surfaces, supplemented by demanding military complexes of roads, this is the most prestigious event in the competitive classic rally world to win. Add a major dose of heritage that encourages most of the crews to dress and compete in fifties and sixties clothing, mix in the cars of the era plus some old RAC routes and you have an event that replicates rallying as it was, including the camaraderie.

It is of course a major undertaking for HERO-ERA from the Competition Department lead by Guy Woodcock to Director of Hospitality Eleonora Piccolo, but without the goodwill and expertise of the hundreds of volunteers who turned out in record numbers this year, it wouldn't happen, let alone be the outstanding success it was.

It is therefore understandable that rally enthusiasts and winners, Nicky and Darell Staniforth were overjoyed at finishing second in their Morris Mini Cooper S at their first attempt, indeed father and daughter were seen in an emotional embrace just after shaking the champagne on the podium.

Another great performance, defying his natural experience as a racing driver was by Phil Hindley who returned for his second ever regularity rally and finished on the podium for the second time – some record! Phil would admit that he had one of the best navigators in the business sitting along side him in the form of Iain Tullie, which is why he was coached and guided to the podium, but the result is also due to Phil's enormous talent behind the wheel.

Finishing first unofficially in runaway style were the Anglo-Dutch duo of Ryan Pickering and Alexander Leurs in their 1975 Opel Ascona. Their car was too young to qualify for the overall awards although they did still win their class. As Ryan said, "we were too young to win!" It was a great performance with some spirited driving by Dutchman Alexander and great navigation by Ryan, all of which didn't go unnoticed by the doyen of navigators, Iain Tullie. "They were quick and controlled, very impressive." Alexander was one of many Dutch crews who made it over for the event along with seven other team nationals, including Germans, Swiss and Scandinavians.

A snap shot of the exciting final day reveals a great variety of competition for the 59 remaining crews. At least 20 cars didn't make it this far, including favourites Paul Crosby and Andy Pullan who were locked in battle with Paul Wignall and Mark Appleton until both retired on Leg Two.

Right from the start at Slaley Hall in Hexham, the cars went directly to the first tests around the narrow golf course tracks, dodging golf balls as they flew past! Angus McQueen and Mike Cochrane were unphased having just adjusted their shades and cuffs on their 'Blues Brothers' outfits before going into battle in their BMW 323i on their first ever RAC Rally of the Tests!

With nine tests and four regularities, the day was full on and relentless as ever, including some stings with hidden controls and challenging routes. But the day also included some magical tests in the heart of Keilder forest, Kershope. If ever there was a hark back to the RAC days, this was it with classical forest tracks to drive on, following in the wheel tracks of many a famous rally driver.

Crews even stopped for a quick break and time control in the famous rally town Newcastleton. Kevin Haselden didn't have time to contemplate the past as their sticking throttle caused Kevin to run for help in the form of WD40 to try and ease the cable whilst Gary Evans waited for his time inside.

The sensational roads of the Scottish borders, particularly leading to Hawick, were a perfect platform for some lovely regularities with an edge to them. Just when teams thought it was getting too tight and twisty, they were confronted by a wide open and fast test at Stobs Camp. After a late break for food at Selkirk, famous for the Robbie Burns Grace, it was off for the final regularity at Bowhill followed by a finish under the welcoming green HERO-ERA arch, and if you were enough of a winner, it was champagne shaking time for the podium finishers. For Andy Ballantyne and David Watson it was one of the most welcoming sights in nearly four days as the crew fixed, repaired and cajoled the old Riley 1.5 across the finish line – finally!

Another gritty and determined performance as they managed to run most of the distance with their hood down, not missing one control and visiting all timing points, were Peter Moore and Dan Stellmacher in their Austin Healey Sprite. For this they won the 'Spirit of the Rally Award.'

Quotes from the final day of the 2021 RAC Rally of the Tests.

Paul Dyas, 1st overall.  "It has been a dream to win this one since watching the RAC Rally come through Sutton Park in Birmingham, that's what got me going in motorsport and to win this now is the pinnacle. Martyn has done a brilliant job in the navigators seat, it's two big ones on the bounce as we won the last Le Jog and the next RAC!"

Martyn Tayler, 1st overall. " The Rally of the Tests will always hold a special place in my heart because it was the first ever historic rally I did and it is the ultimate rally in the country. It is absolutely my favourite!"

Iain Tullie, 3rd overall. " Phil has driven really well, he's a racing driver but likes his rallying although I'm not sure we have converted him fully yet!

"I let the team down on Thursday night with a wrong approach which dropped us to 20th so we had to try and pull that back. To get back to third was fantastic, we were giving Darell and Nicky a real chase this morning but then we had a bit of a fuel pump issue in one of the regularities and dropped a minute so that was that. Given that we thought it was game over at that point we were happy to fix it and continue!"

Phil Hindley, 3rd overall." I love it, every time I go on a test or a regularity it is something different so I really enjoyed it. I was with Martyn Taylor for a podium two years ago on my first event, hopefully top spot for us next time if I get another chance."

Alexander Leurs, 1st in Class and unofficial winner overall (1975 car does not qualify for overall awards). "I am really proud that we did it, we didn't overall win but we won our class and held our position at the front. This is the second time I have had Ryan navigating for me, the first time we won the Winter Trial and now we have won again!"

Ryan Pickering, 1st in class and unofficial winner overall. "I really enjoyed it, it was the second time we have sat together and we couldn't have done any more because we are too young to win, sorry the car I meant, not the crew!

Nicky Staniforth, 2nd overall. "It was a good day, much better than yesterday! I think it helped that a few people had a few problems, that's probably why we are on the podium. A lot is down to Dad and his car preparation too, there were quite a few cars that broke down, our car was faultless so as he is the engineer and mechanic on the car, it helps a lot."

Darell Staniforth, 2nd overall. " Nicky has done a fabulous job and actually we have genuinely been up there in the top five, I don't think we have missed one turn and there must be one heck of a lot in the Rally of the Tests, it's a fantastic result. When we first came to the event we thought if we could get in the top six it would be really good considering the opposition, so to finish second is absolutely unbelievable!"

Hank Meise, 4th overall and 1st in class. "It was fantastic, a great rally. The best thing for me is the crazy English people and what you are able to do, in Holland it is not possible. Here we go through the gardens and the woods, it is unbelievable, really good fun, we will be back."